Yachting is a passion, and it is a pleasure to share that passion with the discerning owners and capable lunayachting who take pride in being part of our team.So you have a few hundred million dollars lying around and felt the urge to buy a beautiful shiny new Yacht. With that purchase comes a lot of responsibilities. But as a Yacht Owner who has time for that, nobody, right! That's where a highly skilled Yacht Management team comes in, taking care of your yacht in all aspects. What a yacht management company can do for you is not limited to the management of the yacht, they can also look over saftey, security measures, accounting, crew, technical and operations support to name a few.You can decide if you wish to employ a business that can take care of all your superyacht management requirements or hire individual experts for each field depending on your budget.
Either way, yacht management is the best way to maintain your yacht without actually having to move a finger. But if you're not sold, then listed below is what yacht management looks like up close.
YACHT MANAGER ROLE
A yacht manager is in charge of the yacht. The significant decisions and overall functioning of the yacht are supervised by yacht managers, who are also the primary point of contact for owners like you to report the essentials.
However, you should make sure that your manager is a team player and a good leader. He/She should be able to handle multitasking and must have excellent communication skills. These skills will allow them in executing successful operations management and overseeing the security and technical aspects of running and managing a yacht
However, your yacht manager needs to be more than just a manager. Your yacht manager should have some solid experience in the field, ideally either a chief engineer, chief officer or a master mariner.
A chief officer is a licensed mariner for yachts while a master mariner is a licensed mariner that can captain any marine vessel and especially superyachts.
Furthermore, a yacht manager needs to be acquainted with ISM, ISPS, Port State Control and SOLAS codes that cover safety measures and rules and regulations regarding marine vessels. Ensure the Yacht Management company is well verse with the Flag state laws and regulations, e.g Cayman Islands.
YACHT MANAGEMENT SERVICES
Depending on the company you choose for your yacht management, yacht services will vary. However, most companies allow you to tailor your superyacht management needs.
Your yacht management team can take care of simple things from catering for parties, planning charter itineraries with assistance from the captain and the financial costs for yacht maintenance to repairs and other expenses of living. Yacht services also include staff for security and safety measures and a crew to handle the technical side.
Simple things like housekeeping to more critical matters like budget and yacht insurance are also carried out through yacht crew management services.
Yacht services include all kinds of catering that you would expect from a hotel, but the only difference is that it is on water (and hence, yacht services also include emergency response services in case of any mishap). A Yacht Management company will take care of all the headaches and hassles that Owning a Luxury Yacht brings, so you can enjoy your new yacht without worrying about Safety, crew, maintenance, insurance, audits, class, flag regulation and compliance and the other million and one tasks that get taken care of behind the scenes on a daily basis.
YACHT ACCOUNTING AND FINANCIAL MANAGEMENT
Every yacht service carried out by the superyacht management, and crew is accounted for by them. Some of the obvious expenditures include maintenance and repair of the yacht. Others include general everyday transactions for the running of the yacht and crew.
For general transactions, setting up a separate bank account in a common currency (like EUR) allows more manageable payment. According to your preference, you can keep a check on all the expenditures on a weekly, monthly, or annual basis. An in-house accountant can take care of this, Yacht Management companies can also assist with setting up Offshore companies to run the Yacht under.
A comparison of the budget and the amount spent is also shown to see whether there has been adherence to the budget or whether yacht maintenance will need a higher capital.
Keeping a check on the accounts of the yacht is of upmost importance. Allowing a proper accountant to carry this out is also a good idea for increased validation and potential resale in the future. A Yacht broker will look for clean up to date accounts to prepare for potential buyers.
SAFETY MANAGEMENT (ISM AND ISPS)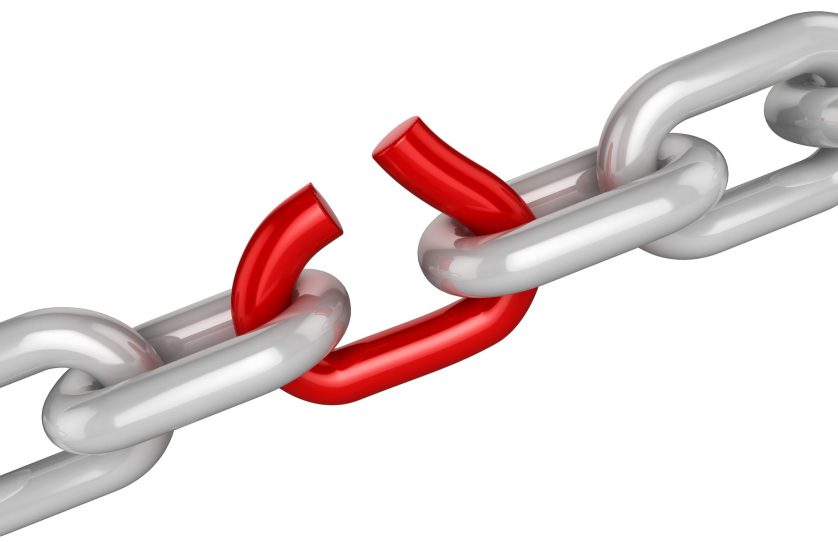 All marine vessels, including your yacht, have to follow safety protocols at sea. The most vital of these are the International Safety Management (ISM) Code and the International Ship and Port Facility Security (ISPS) Code, which your yacht manager should be well versed with.
The ISM Code was implemented by the International Maritime Organisation (IMO) to maintain an international standard set of safety and pollution prevention rules. The ISPS Code, which is an amendment of Safety of Life at Sea (SOLAS), deals with the minimum safety requirements.
Governments and marine vessels (like your yacht) are supposed to adhere to these. Preventative measures are taken if safety requirements are notadhered to.
TECHNICAL SUPPORT MANAGEMENT
Technical support management encompasses each and every aspect that allows a yacht to function safely. It includes maintenance and upkeep, repair and fixing, scheduled servicing, buying equipment, and spare parts required on board from vendors and outsourcing captains and crew for safe handling of the Yacht.
In case of an accident, the technical support team can provide crew with a blueprint for each and every part of the ship along with spare parts for fixing while simultaneously trying to get in touch with nearby coastguards or vessels. This way, not only the Engineers and qualified crew ensure the Safety of the Yacht, technical management can help with multiple security solutions by way of a DPA (designated person ashore) who the Captain and crew can contact for assistance 24/7.
YACHT PLANNED MAINTENANCE
Much like any machinery requires frequent servicing to fix any possible problems and boost functionality, yachts need servicing as well known as planned maintenance. Since the risks of yachts at sea are much higher, yacht maintenance has to be well planned and organised to ensure as little downtime as possible. Longer extended planned maintenance period often take place in local shipyards. Some Yachts go back to the original Yacht Builder to have warranty works performed or major refits.
Superyacht management implement a plan to ensure the Yachts safety and security is upto date and guest ready at all times.
YACHT INSURANCE
Yachts are extremely expensive luxury items, but if there's any kind of major damage, yacht insurance is essential. Yacht management companies usually have great contacts with numerous insurance brokers such as Lloyds and can help you with the kind of insurance intended for your yacht.
Crew Recruitment and Placement
CREW RECRUITMENT AND PLACEMENT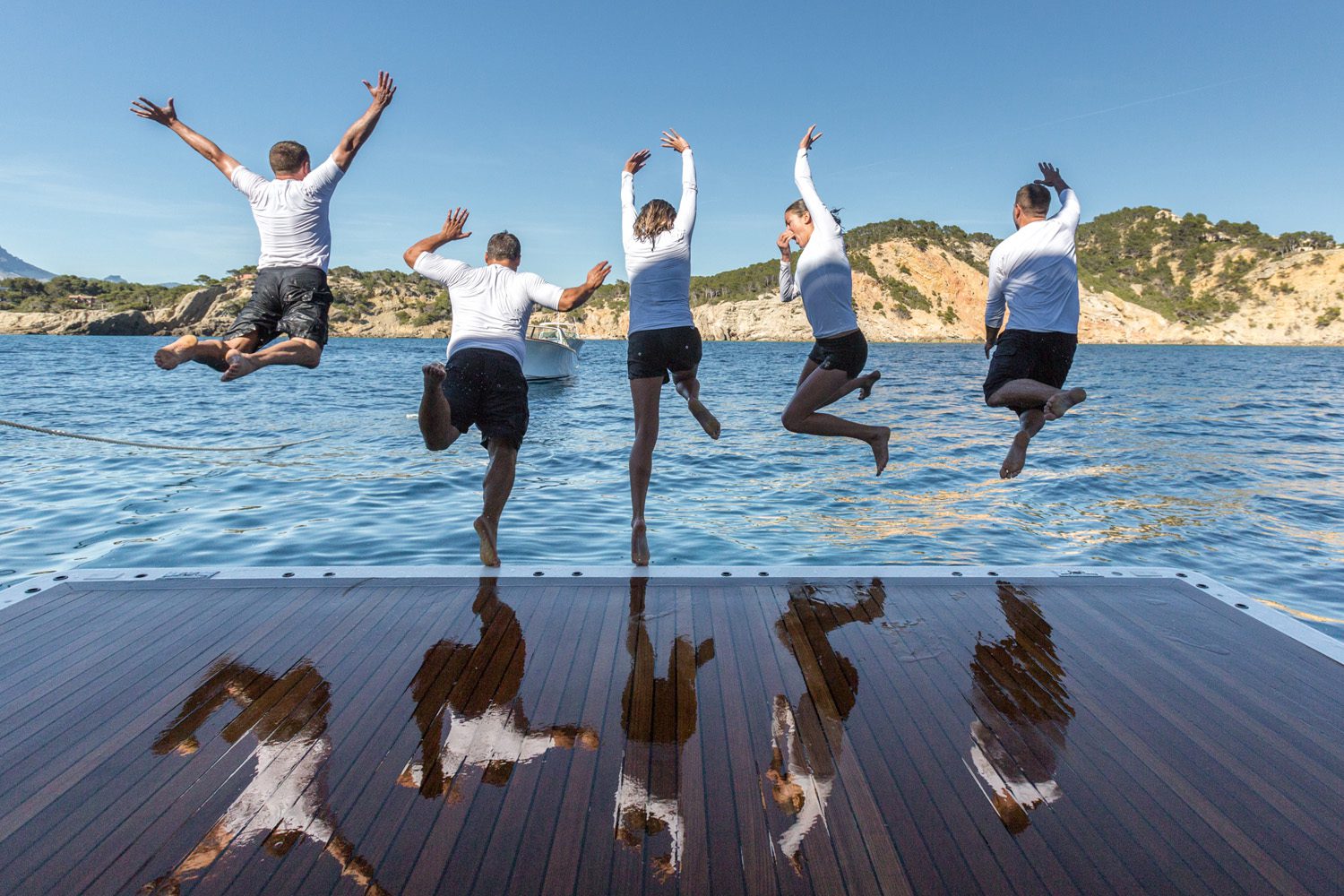 Crew Agencies like Superyacht Crew Agency can take care of recruiting a highly qualified, medically fit, certified and well trained crew to ensure the safe manning of your Yacht is intact. Yacht Management companies can work alongside crew recruitment agencies or sometimes have their own in house team to ensure your Yacht is fully crewed.
The owner and captain or yacht manager should be present to properly interview and accordingly screen candidates who apply to be part of the crew. Yacht Management Jobs are also a great way for crew to transfer to a shore based career.
CREW MANAGEMENT AND PAYROLL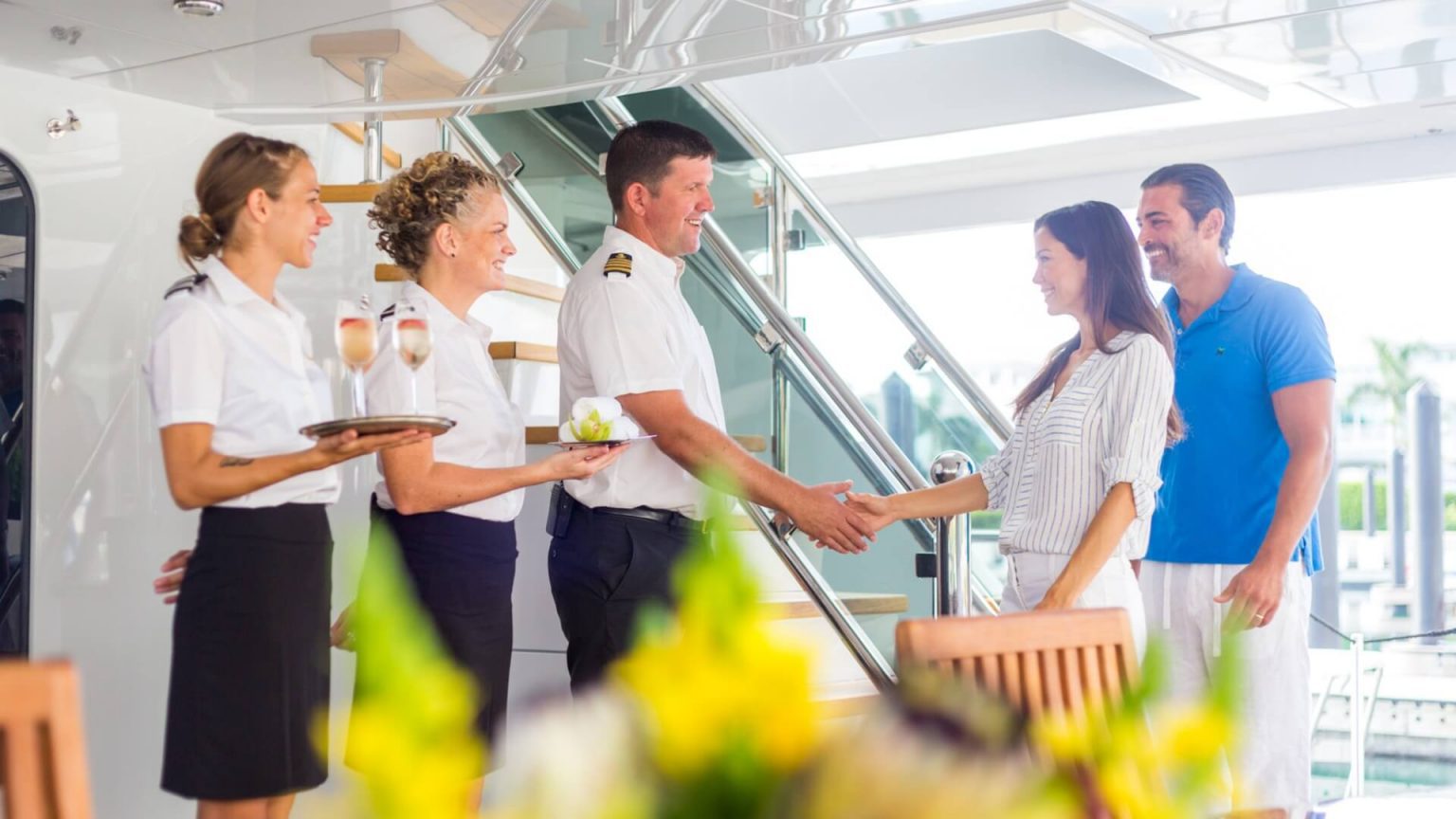 Crew Management is by no means an easy task, with the number of crew members ranging from 15 to 100+ crew depending on the size of yacht. Ensuring the crews qualifications are up to day, taking care of payroll and training. If you want the highest possible service for your guests you will aslo want the best Crew for your Yacht thats where we can assist you with finding yacht crew for your new Superyacht.
LUXURY YACHT MANAGEMENT

While owning a yacht is the easy part, managing one is extremely hard. As mentioned before, recruiting yacht management companies allows you to maintain your yacht in its best condition without having to do any of the day to day tasks.
As an owner, you can be as involved as you wish and step out completely. But when you'll need your yacht, the management will have everything set as you wish. Luxury yacht management, however, can cost more in the long run than buying a yacht. Expected running costs of a Yacht over 60m can be 10% of the price tag. This includes crew, maintenance, insure and as expected the big ticket Management running costs.
YACHT OPERATIONS MANAGEMENT
The yacht operations management side of things includes everything that makes you, the owner, and your yacht look presentable whether you be anchored off St Tropez or alongside for the Monaco Grand Prix. The yacht management company that you decide to employ can have crew members that can converse in various languages to assist your guests with kindness and conversation or empty temporary staff to meet your Charter or guest requirements, e.g a barber/hairdresser, masseuse, personal trainer you name it.
Your crew should make sure that the presentation of the yacht is flawless at all times and this is why they work around the clock to ensure when you step foot onboard everything is ready to go. There should be an itinerary ready and available to everyone on the yacht as a guide. Some crew members can brief people about the ports and local cities as well to enhance the overall experience.
These are some of the basic tasks that a yacht operations management team should be able to put together well in advance, security teams can have checked out the locations and destinations in advance to ensure you and your guests have the dream trip.
YACHT MANAGEMENT TEAM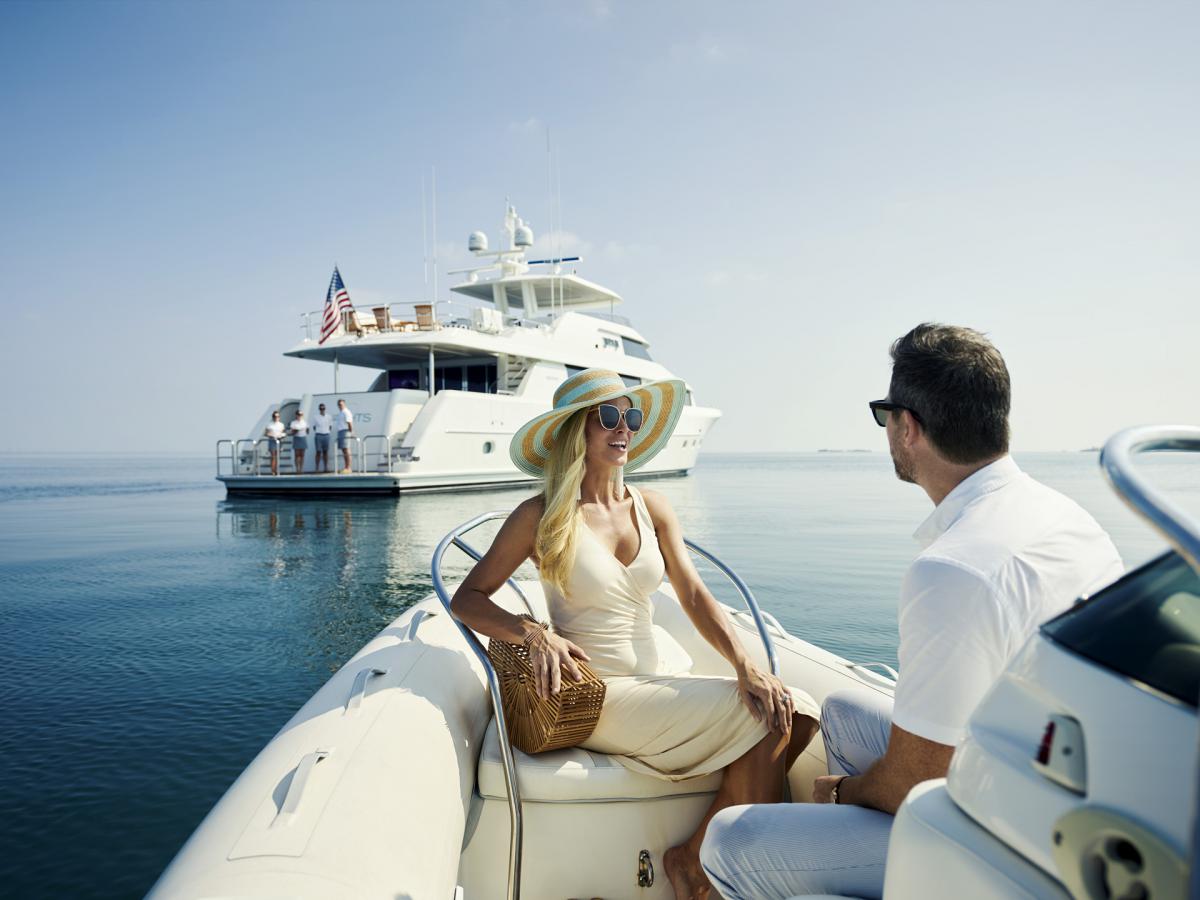 A yacht management team includes every member besides the owner who has a role to play on the yacht. Every crew member of the yacht management – members who are part of the technical support management, yacht maintenance engineers and experts, finance and accounting team members, insurance brokers and yacht manager or captain of the yacht makes the entire yacht management team. Some work ashore behind the scenes such as shore side support, shipyards, contractors, refit specialists, yacht builders and some are working onboard such as the crew.